yukio mishima was a Japanese novelist, poet and playwright. Considered one of the greatest writers of the 20th century, he was characterized by mixing the tradition of his culture with modern aesthetics in his texts.
Sex, death and political changes are some of the issues addressed by whoever was a candidate for the Nobel Prize for Literature on several occasions. The writer, who changed his name (it was originally Kimitake Hiraoka) to publish his books, he tackled a vast number of genres. the author of "The forbidden color he lived 45 years and in such a short time he wrote more than 257 works, including novels, stories, plays and even a movie.
His life didn't seem like it would take that course. After living almost his entire childhood under the yoke of his grandmother, a descendant of a samurai clan known as the Tokugawa, who taught him discipline, honor and love for tradition, at only 17 he began to study law, a profession from which he graduated in 1947. As soon as he graduated from university, he became an official in the Japanese Ministry of Finance; however, shortly after he abandoned his bureaucratic career to devote himself to literature.
In 1949 he published the work that would make him a successful celebrity and writer, "Confessions of a Mask" a fictionalized autobiography, narrated in the first person, about appearances, the recognition of his own sexuality (Mishima saw himself as bisexual), the nostalgia of the old empire in the face of the crisis of Japanese identity after the defeat in World War II World.
The writer was declared unfit during his process of being linked to the Imperial Japanese Navy for presenting symptoms of tuberculosis; some of his biographers claim that he lied in his application to evade responsibility
In 1946 he wrote "Burglars", published in 1948, for which he was considered an author of the second generation of postwar writers. The writers who are given this name are those who published between 1948 and 1949. By the seventies he would already have defined his own style.
"I think the problem with my literature is that the structure is too dramatic. It is an impulse that is uncontrollable. I am incapable of writing a novel as if it were a river whose waters are flowing, "he mentioned in an unpublished interview that they found and that was published in EFE.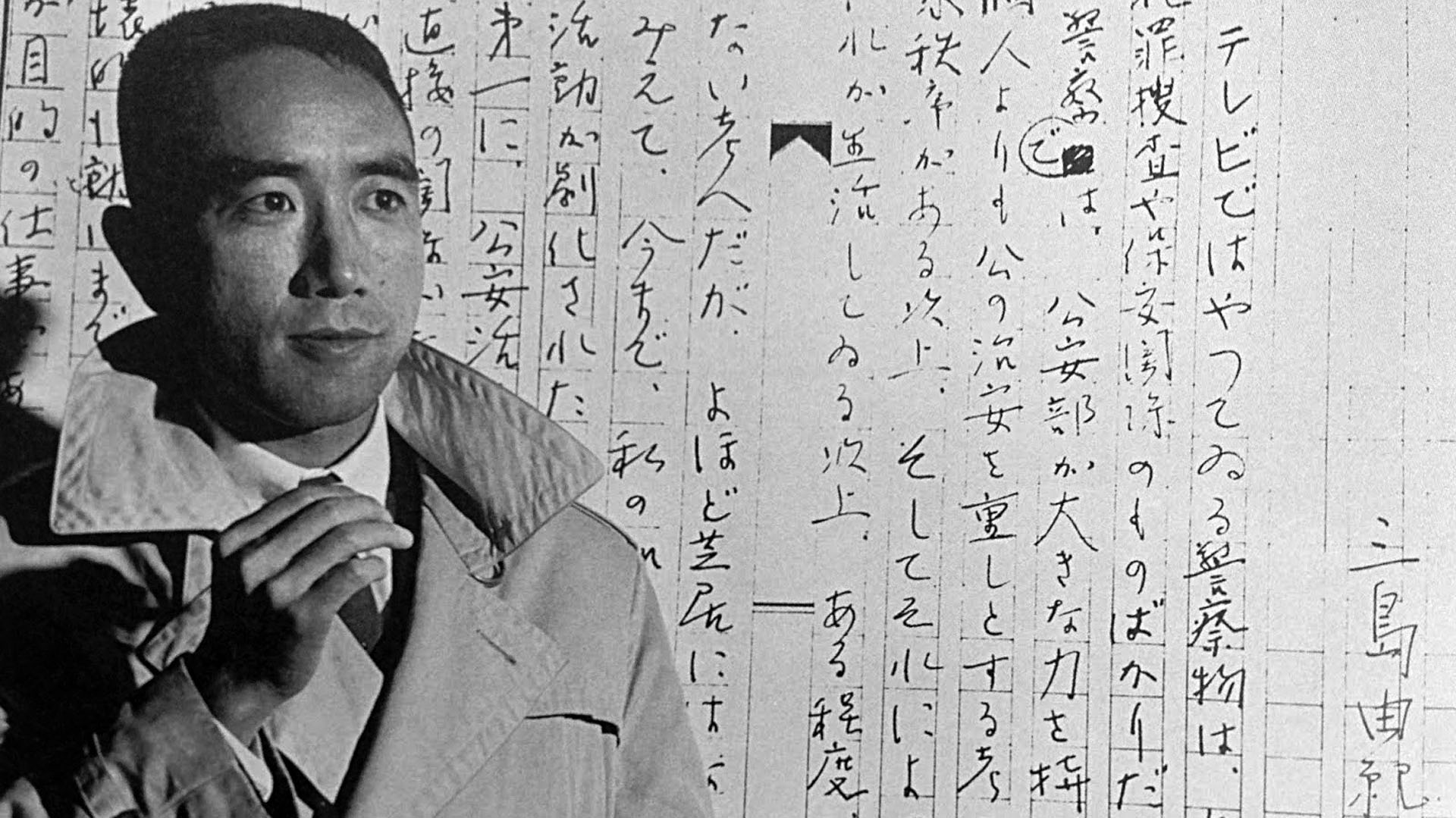 162
His success and the quality of his work led to his being considered for the Nobel Prize for Literature three times, the first in 1963, when he was part of a group of six candidates, but the winner was the Greek poet Giorgios Seferis; in 64 his name was considered again and in 1968 he was a candidate again, but the writer Yasunari Kawabataconsidered his mentor, was the one who obtained the award, although he later assured that Mishima deserved it much more: "A genius like Mishima it only appears in humanity every three or four hundred years," he declared.
One of the topics he addressed for two years, before his death, was suicide. In 1968, disillusioned by what he considered a loss of values ​​and of the identity characteristics of his country, he founded a far-right militia called Tate No Kai or "Shield Society", a community with a samurai-style structure with which he wanted to give back. to Japan what he considered its lost glory.
Not getting what he had set out to do, which he considered dishonorable, he decided to commit suicide by applying "seppuku" (ethical code of the samurai). On November 25, 1970, he went up to the terrace of the militia base in Tokyo and in front of his men gave a heartfelt speech extolling the figure of the emperor Hirohito and calling for a coup against capitalism, which he claimed was destroying the nation.
Finding no echo to his words, he decided to end his life. He plunged a dagger into his belly, piercing it from left to right so that he would later be decapitated by Hiroyasu Kōga.
"The Japanese have always been a people with a severe awareness of death beneath the surface of their daily lives. But the Japanese concept of death is pure and clear, and in that sense it is different from death as something disgusting and terrible as it is perceived by Westerners. Death […] it has the uncommon, clear, cool glow of blue sky through the clouds," Yukio Mishima said for an unpublished interview nine months before his death.
KEEP READING:
From Virginia Woolf to Judith Butler: some books to continue celebrating the LGBT+ community's pride month
Patricia Highsmith and why she decided to sign as Claire Morgan to avoid being discovered that she was a lesbian
The Holy Inquisition: these were some prohibited authors
We would like to say thanks to the writer of this article for this outstanding material

Yukio Mishima: how one of the greatest Japanese writers of the 20th century was saved from the army and the ritual with which he took his own life